Culture
Is Rural Americans' Identity Anti-Science?
Even before this pandemic, America had a long history of resistance to public health measures and new vaccines, but now that resistance is increasingly polarized by geography and party.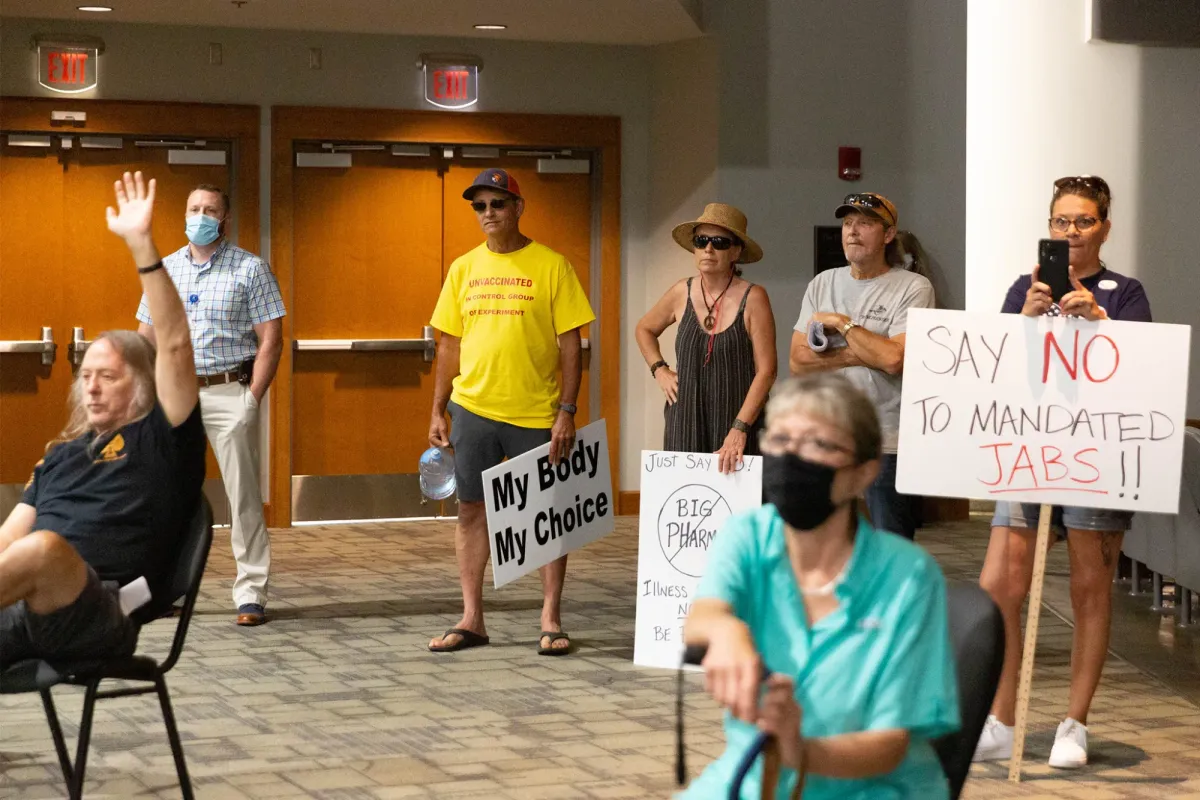 Before the pandemic, Matthew Motta, a political science professor at Oklahoma State University, and his colleagues Timothy Callaghan, Steven Sylvester, Kristin Lunz Trujillo and Christine Crudo Blackburn studied parents' hesitancy about giving their kids routine vaccinations, like those for measles, mumps and rubella. Reasons varied, and the most prominent was conspiratorial thinking. Some parents who delayed their children's vaccines also held strong ideas about moral/bodily purity, which often correlated with higher levels of religiosity. Evangelical Christians, people who distrusted scientists and other experts and people prone to believing in conspiracies were also among the groups finding a home in the Republican Party, too.