Space & Physics
Wormholes could solve a fundamental paradox
A seemingly intractable black hole paradox first proposed by physicist Stephen Hawking could finally be resolved — by wormholes through space-time.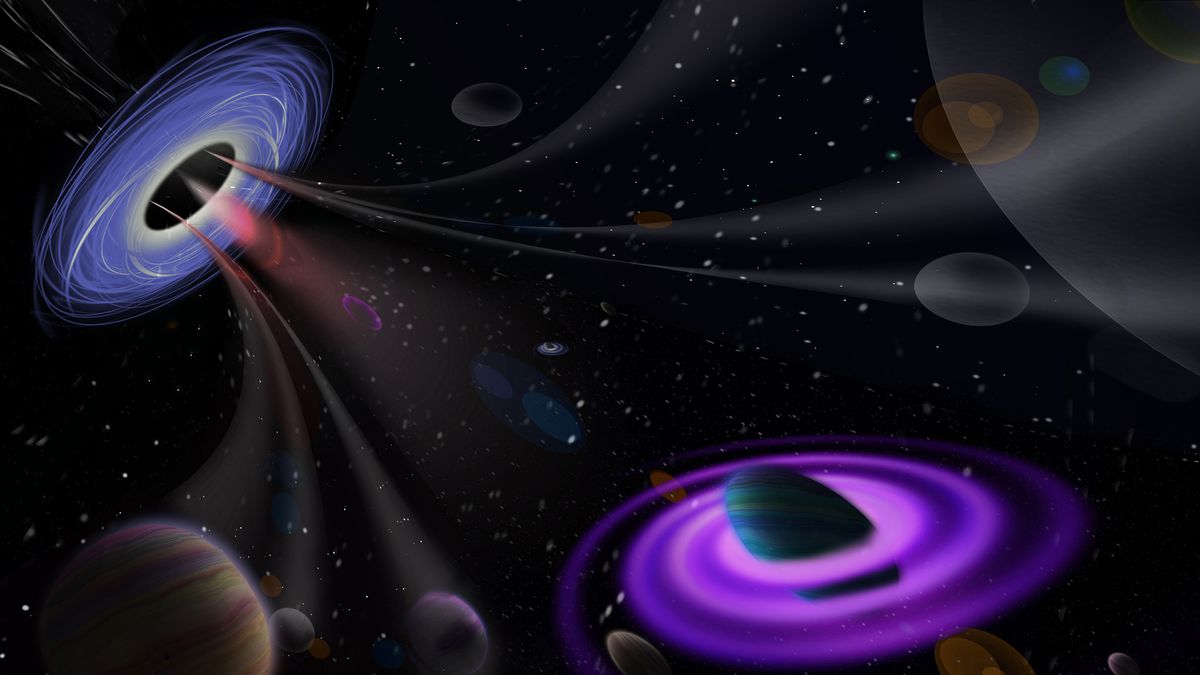 The "black hole information paradox" refers to the fact that information cannot be destroyed in the universe, and yet when a black hole eventually evaporates, whatever information was gobbled up by this cosmic vacuum cleaner should have long since vanished.
"A wormhole connects the interior of the black hole and the radiation outside, like a bridge," Kanato Goto, a theoretical physicist at the RIKEN Interdisciplinary Theoretical and Mathematical Sciences Program in Japan, said in a statement.
Under Goto's theory, a second surface appears inside the event horizon of a black hole, the boundary beyond which nothing can escape. Threads from a wormhole connect that surface to the outside world, entangling information between the interior of the black hole and the radiation leaks at its edges.